Top 10 Reasons to Upgrade in the New Year
december 1, 2018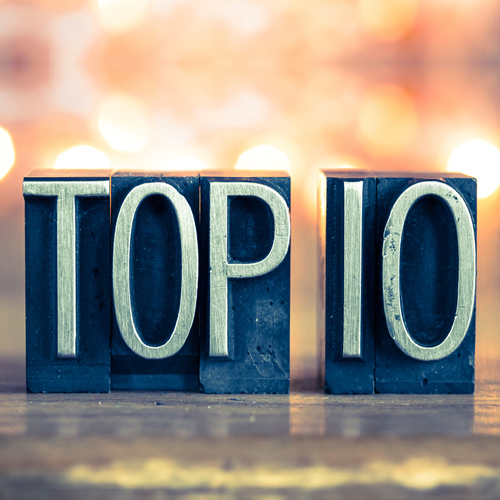 It's hard to believe that it's been four years since IBM released Maximo 7.6. And while it may have seemed like a long time coming, the recent release of Maximo 7.6.1 is a game changer. With new features and enhanced capabilities, there are expanded Work Centers, standard Feature Packs, interactive analytics and a more modern, dynamic user interface (UI). There is something for everyone. Don't believe us? Here are the top 10 reasons to upgrade to Maximo 7.6.1 in the New Year.
Maximo 7.6.1 release addresses a number of functionality issues and program bugs to bring your system to current standards and better supportability.
You can implement new or upgrade existing Maximo add-on products or industry solutions alongside the core Maximo upgrade. Most of the industry solutions and add-ons also have new releases available.
Opportunity to fix or address existing issues during the upgrade, such as performance issues or any functionality which may not be working or working as required.
With Maximo 7.6.1 you can take advantage of new features and functionality to improve or expand your utilization and value-adds.
Address other ancillary updates or upgrades during the Maximo upgrade process (i.e. database version, application server OS, WebSphere version, Java or browser support, etc.).
It's a great time to evaluate your options and ROI for migrating to the cloud and a Maximo SaaS deployment model. Did you know that IBM offers a free trial evaluation of their SaaS solution?
The Maximo upgrade can offer the opportunity to review and revamp business processes which may not be fully supporting your evolving business needs and work maintenance practices.
The Maximo upgrade offers the important opportunity to provide additional training or re-training to new or existing maintenance staff.
Gain an improved end-user perception and utilization with Maximo's focused enhancements to the user interface with streamlined application features directed towards individualized users, such as a new application menu bar, recent applications list for "quick find", and hover dialog boxes displaying additional field information.
Start taking advantage of improved or additional data analytics options available through Cognos and the IBM Watson IoT Analytics.
Contact us today to discuss how evaluating the addition of a Maximo 7.6.1 upgrade to your list for the New Year can help your organization achieve operational excellence.