Delivering Continuous Return on Investment (ROI) with IBM Maximo
november 2017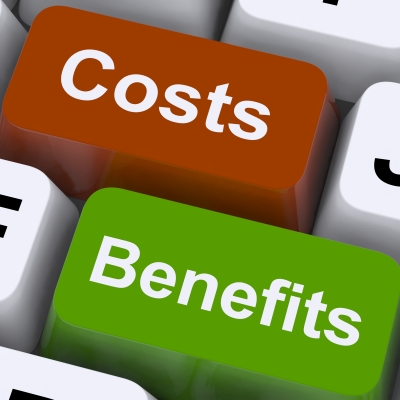 Why upgrade to Maximo 7.6? IBM Maximo Asset Management offers new features and capabilities that will help your organization achieve greater efficiency for a continuous return on investment. The new framework for installation provides a single interface for better usability, new work assignment resources enable you to assign, track and automate work assignments more easily, and new Business Intelligence (BI) features provide improved data analysis for your unique business needs.
The following IBM case study does a great job outlining how Maximo solutions helped to reduce costs, make compliance improvements and enhance overall operational efficiencies within Vision Care, a subsidiary of Johnson & Johnson, as part of a 150 manufacturing site rollout across 60 countries. The adoption of Maximo as a single source asset management solution aligns to the best practices program within Johnson & Johnson, helping to drive continuous improvements. Read below for a except from the implementation case study of Vision Care's journey, or visit www.ibm.com to read the blog summary. (Wallace, Ron. "Delivering continuous return on investment (ROI) with IBM Maximo." IBM.com, 3 August 2017.)
Discover how the world's largest contact lens manufacturer, Vision Care, a subsidiary of Johnson & Johnson, is keeping an eye on innovation by standardizing on IBM Maximo to reduce costs, make compliance improvements, and drive continuous improvements and share best practices.
Vision Care, part of Johnson & Johnson, is the world's largest contact lens manufacturer. Working in partnership with Banetti and G3P Consulting, Johnson & Johnson is in the process of standardizing on IBM Maximo, rolling it out to 150 manufacturing facilities. The undertaking spans 60 countries, 15 asset management roles, and 18 different languages.
Disparate systems cause widespread organizational inefficiencies
The use of different systems and solutions caused widespread organizational inefficiencies across Johnson & Johnson. To maximize return on investment for both its physical and human assets, Johnson & Johnson needed to establish an enterprise asset management standard across Vision Care. The complexities associated with multiple asset management systems from different vendors prevented the organization from driving improvements at a macro level for two reasons. First, the use of disparate systems and isolated practices made benchmarking virtually impossible; and secondly, many of the existing systems and solutions had a non-validated state that created compliance risks, obsolete software and hardware, in addition to inconsistent usage. In order for Vision Care to take advantage of standard processes, naming conventions and workflows, it needed a solution built on standards.
A single EAM solution
Johnson & Johnson's Vision Care selected IBM Maximo to be the single enterprise asset management solution across all of its sites. Standardization is helping Vision Care reduce costs, while driving continuous improvements. Using IBM Maximo as a single, unified asset management solution, Johnson & Johnson is able to address two of its main challenges - to maintain and upgrade systems in a consistent way, making validation easier and less expensive; and, to identify and share best practices across all their sites.
A foundation for the future
IBM Maximo provides the foundation for standards on which future process and operational improvements can be based - successfully positioning the organization for future innovation and business transformation across many different Johnson & Johnson sites.
The benefits of standardization
Cost Savings
Headcount reduction
Optimization of PMs
Reduction in Site PC License Costs
Turnaround time on improving job plans
Maximo vs. Local Quality System
Access to information out on the field
Spare parts consolidation
Asset Identification & Tracking
Accurate Asset costing (Repair vs Replace)
Audit Readiness
Scope and scalability
The eight-year project plan consisted of three-phases. The first, entitled Enterprise Computerized Maintenance Management System (ECMMS), focused on configuring Maximo 7.5 to align with the Johnson & Johnson asset management program. Each site roll out was considered a separate project - with an estimate of 6 to 9 months to complete the program per site. You can read the full implementation story here.
Over the course of the six to nine month project, the program was divided into specific areas which included process and data assessment; internal and external compliance requirements; data alignments; assessment of cost savings opportunities; validation of data migration, user training and go live support.
Aligning best practices
The adoption of Maximo as the single asset management solution aligned Vision Care with the Johnson & Johnson asset management best practices program. Implementing a best practice strategy at Vision Care that aligned to the best practices program within Johnson & Johnson, resulted in Vision Care experiencing higher asset utilization rates - for both physical assets - equipment, and the organization's human capital - its employees. In addition, both Vision Care and Johnson & Johnson experienced much needed improvements in sector and regional compliance requirement levels.
IBM recently announced the end of support for Maximo 7.5 and earlier releases. Whether you are looking to upgrade, or just want to explore your options, there is a Maximo solution for you.