Got Data? It's time to Alchemize
january 11, 2019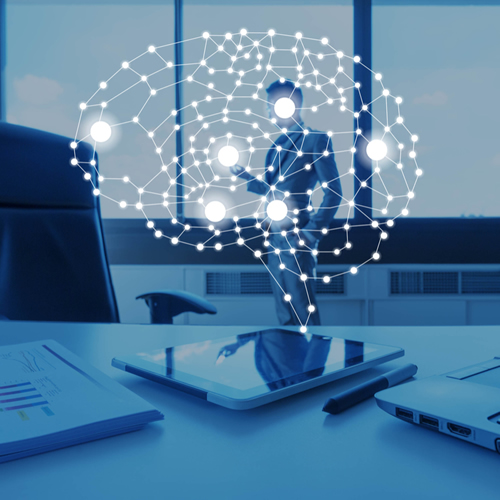 As we usher in the New Year, you've probably made some goals to help you live a healthier, less stressful life. As part of your resolutions, it's also time to renew and refresh the approach to data storage, management and migration. Whether you're looking for bridge to cloud solutions, data migrations or transitions, database conversions, restructuring your data, or simply need to clean up your data issues, IT solutions like Alchemize utilize AI-level components to access and manage data across applications that will save you time, money and headaches in the New Year.
What is Alchemize?
Alchemize is a single management platform software solution that intelligently automates manual processes involved in data mapping and discovery. We know from years of experience, that this data mapping process is often the most time consuming and expensive portion of any data project activities and can take weeks, or even months depending on the project. Through this automation, Alchemize simplifies, standardizes, and reduces the time & risks involved with data quality projects, such as cleansing, purging, normalizing, and archiving, thereby also significantly reducing the demand on resources, timelines, and budgets by up to 80%!
Use scenarios include:
Data migration and transformation
Bridge to cloud migration and configuration
Merging systems
Data transformation, cleanse and purge
Phased implementations or rollouts
Acquisitions and divestures of assets
Data archiving
Why we like Alchemize
While Alchemize may not be as well-known as some other platforms, we think this clever data solution is reinventing how the industry solves EAM data challenges. We've found Alchemize to be the ultimate tool for automated data migration and data loading efficiency. IT data projects that normally would take weeks or months, take only minutes or hours with Alchemize; it's the closest to a real-time solution as you can get today. The costs savings of such time efficiency are easy to translate.
In addition to boosting time and efficiency, we also like that with Alchemize our clients can enjoy flexible licensing options from enterprise for use across multiple systems and locations, to a flat rate for one-time database migration, conversion or archiving, or a monthly rental which is perfect for projects and implementations.
Alchemize in Action
Want to learn more about Alchemize? Read our case studies to see Alchemize in action.
Alchemize boasts a wealth of intelligent features to empower your data management strategy. Making data transitions safe, reliable, efficient, and repeatable.
Alchemize software is agnostic, allowing it to access and manage data across applications, across an enterprise system
Automate Modeling produces reusable models for discovery and transformation, regardless of customization
Reusable Ruleset Library stores reusable rulesets for future projects and rapid re-deployments (or repeat migrations)
Project Simulation runs projects and test results without committing
Smart Restart automatically restarts from the point of unexpected shutdown with full recovery
Real-Time Observation helps you oversee projects, statistics, and other job details on a single Dashboard view
Near Zero Downtime creates tremendous time efficiency. Projects can run in the background while production system remains online
Undo Button allows user to easily undo any action with the simple push of a button
Archive Accessibility allows reports to be viewed, queried, and run using industry standard methods (SQL, ODBC/JDBC, XML) and reporting tools (Crystal, BIRT, Congos, Business Objectives)
Learn more about Alchemize
Ascension Strategies is a Maxis Strategic Alliance Partner and an authorized reseller and implementer. We regularly use Alchemize to replace, re-engineer, and streamline traditional data activities across Maximo projects for our clients to great success. If you've got data projects looming over you in the New Year, let's Alchemize together.
Schedule a free demo to learn how Alchemize can solve your data challenges.