The Alchemize data solution is reinventing how we solve EAM data challenges
Alchemize can do all of this and more!
Alchemize is the ultimate tool for automated data migration and data loading efficiency

Alchemize is your bridge to the cloud to migrate data and configurations

Alchemize archives data and handles complex data governance requirements to make data accessible to your organization

Streamline asset acquisitions and divestitures with the Alchemize data solution

Easily combine multiple systems using Alchemize

Alchemize performs large or complex data cleanup, transformations, and migrations

Use Alchemize for phased implementations, site rollouts, or repeatable implementations

Easily perform DBMS conversions and system integrations using Alchemize
Alchemize offers flexible licensing options
Enterprise


Use across multiple systems and locations

Flat Rate


New flat rate (fixed-price) options for database migration or conversion and one-time archiving

Monthly Rental


Perfect for projects and implementations
Alchemize boasts a wealth of intelligent features to empower your data management strategy!
The Alchemizer


The adapter is the "software aware" component that interrogates and learns about the system, making Alchemize system and application agnostic.

Automated Modeling


Automatically produces reusable models for discovery and transformation, regardless of customization

Reusable Ruleset Library


Stores reusable rulesets for future projects and rapid re-deployments or repeat migrations

Elastic Search


Data fork for analytics and business intelligence

Project Simulation


Run projects and test results without committing

Smart Restart


Automatically restarts from point of unexpected shutdown with full recovery

Throttle


Move data as fast or as slow as necessary, per schedule or demand with built-in calendar and automated scheduling for non-peak hours

Real-Time Observation


Observe projects, statistics and other job details on one Dashboard

Near Zero Downtime


Projects run in background while production system remains online

Archive Accessibility


View, query and report on data in archives using industry standard methods (SQL, ODBC/JDBC, XML) and reporting tools (Crystal, BIRT, Congos, Business Objectives or others)

Undo Button


Easily undo any action with the push of a button

Intelligent packaging


Use of Objects vs. per Table
Alchemize in Action
Alchemize intelligently automates manual processes involved in data mapping and discovery; typically, the most time consuming and expensive portion of data project activities. Through this automation, Alchemize simplifies, standardizes, and reduces the time & risks involved data quality projects, such as cleansing, purging, normalizing, and archiving, thereby also significantly reducing the demand on resources, timelines, and budgets by up to 80%!
Ascension Strategies is a Maxis Strategic Alliance Partner and an authorized Alchemize reseller and implementer, and are also using Alchemize to replace, re-engineer, and streamline traditional data activities across Maximo projects for our clients.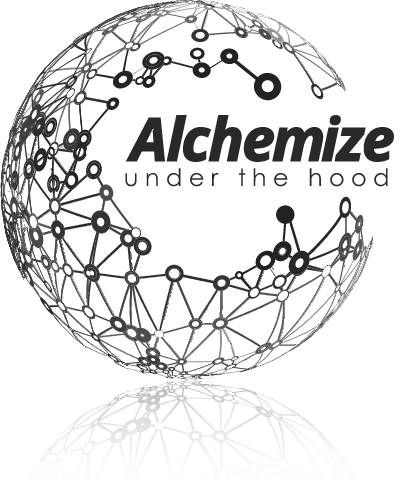 Alchemize is a powerful software solution capable of elevating data activities for your enterprise system with robust, integrated management tools and services to make data transitions safe, reliable, efficient, and repeatable.