End of Support (EoS) for Maximo 7.6.0.x is on the Horizon — Ready to Upgrade?
Jun 10, 2021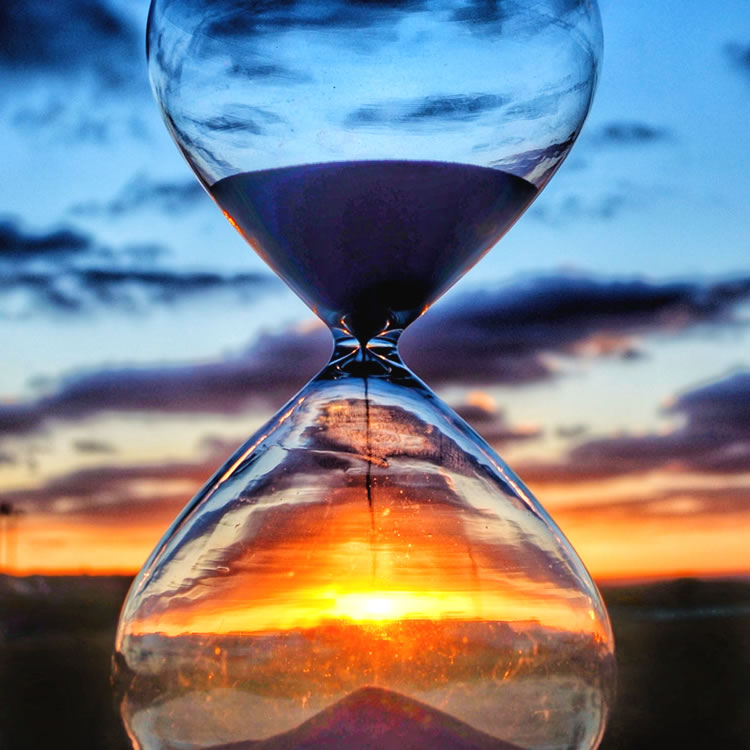 On 8 September 2020, IBM announced the end of support for all IBM Maximo Asset Management 7.6.0.x and compatible versions of products, including industry solutions and add-ons, via IBM Announcement Letter #920-136, and recommended that organizations be planning their upgrade accordingly to IBM Maximo Asset Management 7.6.1.2.
With several years of projected product version support still ahead for Maximo 7.6.1.2, now is the ideal time to be working to start your upgrade to maintain supportability, while also leveraging the new features and enhancements available in the latest Maximo release...
It's Time to Rethink Old Ideas with New Solutions
Mar 04, 2021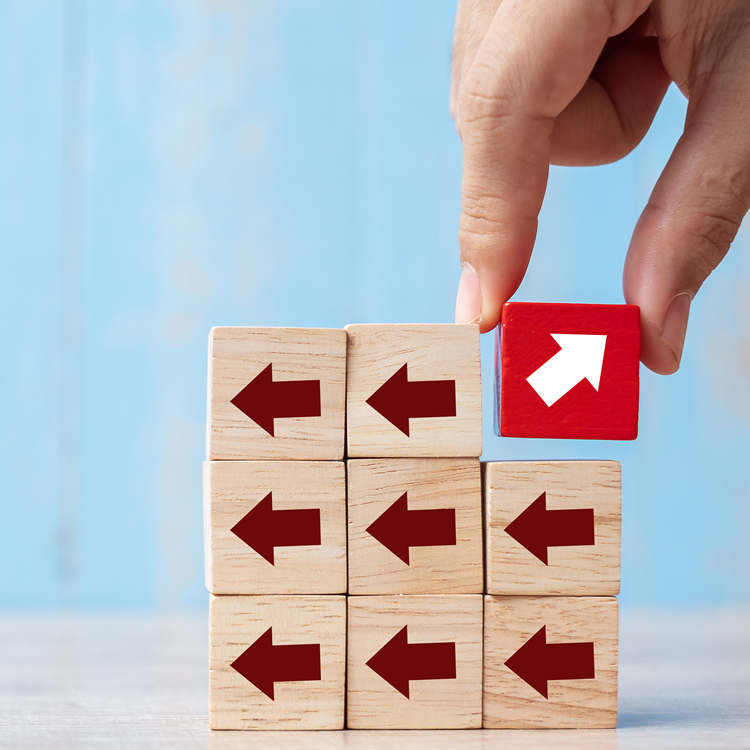 If you always do what you've always done, you will always get what you've always got. Sound familiar? Like many quotes, this one is simple yet powerful. The premise is if you want different, and ideally, better results, you may need to change how you're doing things.
Now, think of this in the context of executing or supporting projects and enterprise systems within your organization. Any enterprise system that has been in use for any length of time could likely benefit from data cleanup, reorganization, or normalization. Asset Maintenance systems like IBM Maximo, are potentially even more so...
Reviewing your IBM Maximo license utilization for audit compliance and potential license cost savings has never been easier with HALO™
Jan 28, 2021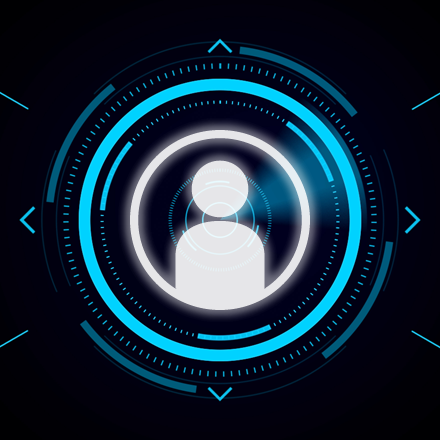 With 2021 already off to the races, you're likely already working on the "new you", with your resolutions for eating better and hitting the gym, but what about your business? Whether your workforce is headed back into the office, having the work-from-home extended, or some combination of both - one thing is likely certain, your organization may have changed. Your staff of IBM Maximo users may have been reduced, had changes to functional roles or job duties, or have simply changed how much they access and use the Maximo system.
Regardless of whether your organization may have recently changed, there's never been a better time to review your license utilization...
The new remote workforce is coming - is your organization ready?
May 08, 2020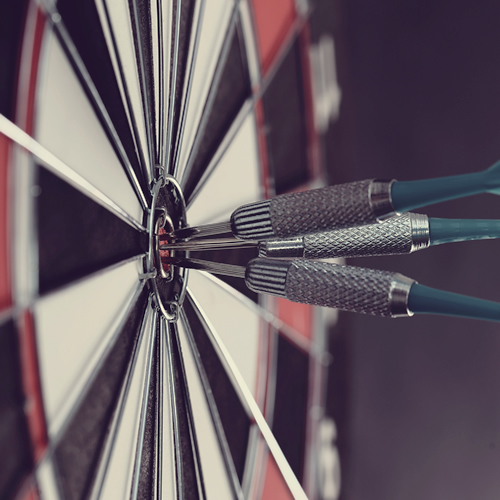 With many states starting to open up after the COVID-19 stay-at-home mandates, you may have been counting the days with hash marks on your home office whiteboard or kitchen wall until you're back in your office and had your staff also returning to work. But what if this isn't the case and you are now facing the need to embrace a new model of remote workers amidst the unfolding post-pandemic "new normal"?
An increasing number of businesses and industries were already embracing telecommuting and remote work options prior to the corona virus crisis, but it's predicted that a remote work model may be a more permanent future trend evolution across the globe. While this can present new business challenges, it can also offer new opportunities for operational cost savings and higher satisfaction for workers who may be discovering new ways to manage work-life balance...
Working from home? Try these 9 keys to success!
april 09, 2020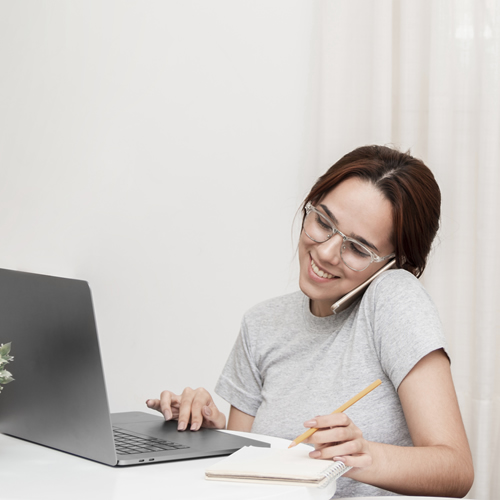 Amid the coronavirus pandemic affecting the entire world, we find ourselves having to live and work in dynamic and rapidly evolving times. This means that like many people, you've found yourself now working from home.
While the first couple of days working from home might have felt a bit like a relaxed, working vacation – where every day is casual Friday – establishing a solid routine with...
Do Remote Consultants Provide the Same Value as Onsite Collaborations?
march 13, 2019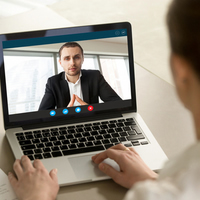 From software solutions to AI and predictive technologies that enhance your user experience, the way day-to-day business operations and enterprise applications are supported is constantly evolving. So, too, is the process of engaging consultants. There's still a place for the time-proven approach of full-time, onsite consulting services. However, modern business environments with new organizational challenges, evolving support needs, and budgets that never seem to stretch far enough often require more creative and flexible consulting solutions.
What are Maximo Work Centers and Are They Worth the Hype?
february 20, 2019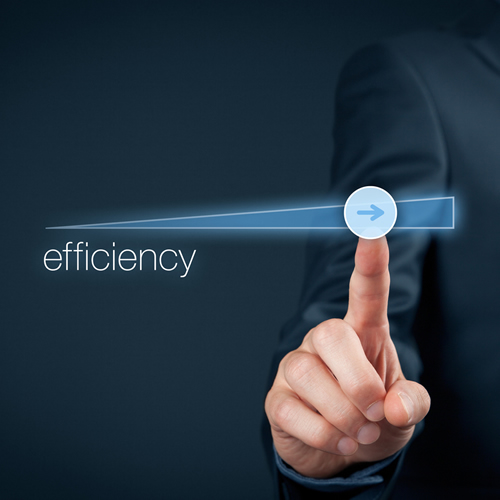 If you've been thinking about upgrading (or have already upgraded) to IBM Maximo 7.6.x, then you have probably heard a lot about the new Work Centers for Maximo. Although Work Centers have been around for some time, many users don't know much about them. So, what exactly are Work Centers and are they worth the hype?
According to IBM, "Work Centers are role-based user interfaces that you can access on any device, including desktop computers, notebooks, tablets, or smartphones tasks..."
Got Data? It's time to Alchemize
january 11, 2019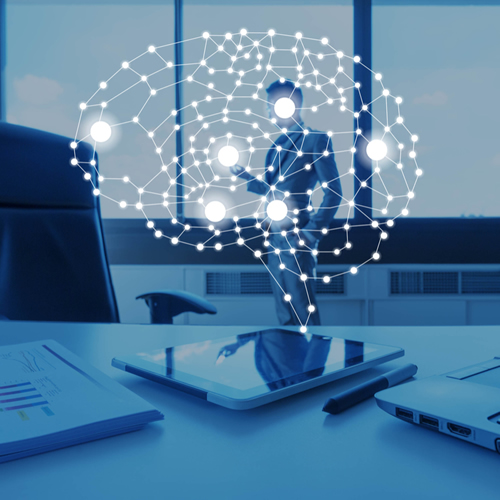 As we usher in the New Year, you've probably made some goals to help you live a healthier, less stressful life. As part of your resolutions, it's also time to renew and refresh the approach to data storage, management and migration. Whether you're looking for bridge to cloud solutions, data migrations or transitions, database conversions, restructuring your data, or simply need to clean up your data issues, IT solutions like Alchemize utilize AI-level components to access and manage data across applications that will save you time, money and headaches in the New Year.
Top 10 Reasons to Upgrade in the New Year
december 1, 2018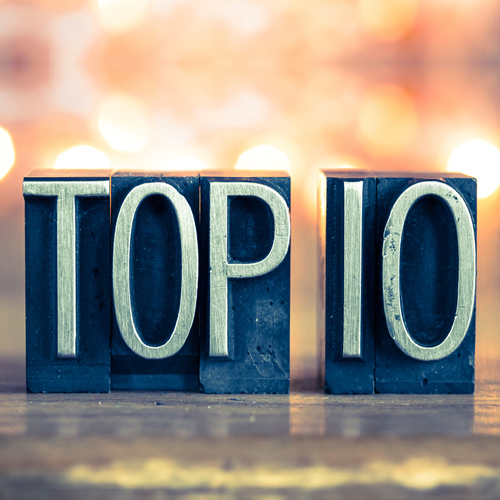 It's hard to believe that it's been four years since IBM released Maximo 7.6. And while it may have seemed like a long time coming, the recent release of Maximo 7.6.1 is a game changer. With new features and enhanced capabilities, there are expanded Work Centers, standard Feature Packs, interactive analytics and a more modern, dynamic user interface (UI). There is something for everyone. Don't believe us? Here are the top 10 reasons to upgrade to Maximo 7.6.1 in the New Year...
The Dirty Dozen - Maximo Questions You Should be Asking
november 14, 2018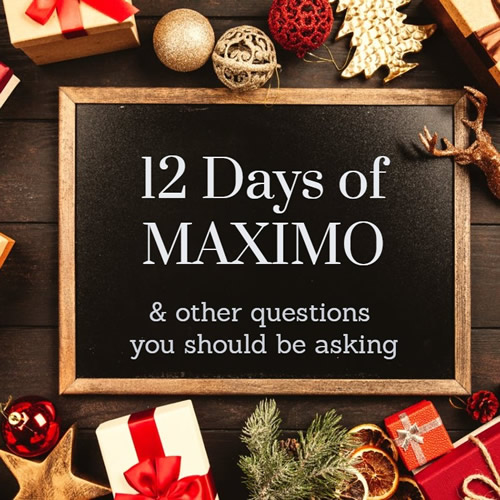 As we approach the end of the year, now is a good time to take stock and make sure your Maximo system is meeting the current needs of users and operations. Whether you are considering implementing IBM Maximo, upgrading or simply looking to better optimize your current system, here are a quick dozen questions to ask yourself.
Want your project to succeed? Ask yourself these questions.
october 5, 2018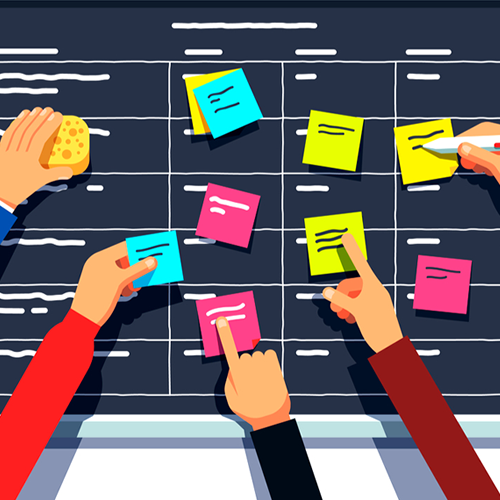 Why do some projects fail while others succeed? What went wrong? What are the key factors for achieving successful results with projects? These questions are repeatedly asked by business professionals year after year...
How to Overcome Today's Top Support Challenges
september 4, 2018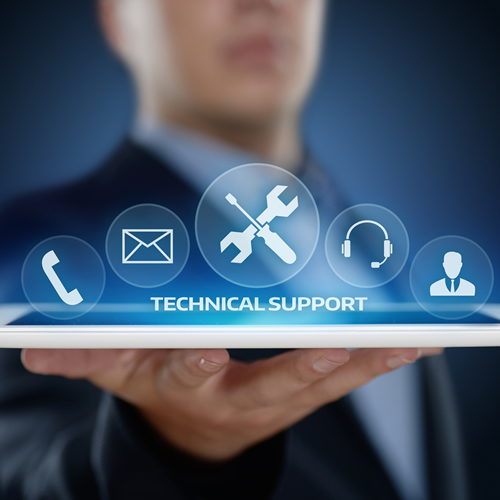 It's clear there is immense pressure faced by modern-day IT Support which directly correlates to the increasing challenges that they're up against. Nearly every area of an organization is in a position of having to do more with less - less funding, less resources, less domain experience and knowledge, less direct communication, and less collaboration - and IT is no exception...
Anatomy of change management
Part 1: Let's get technical
august 12, 2018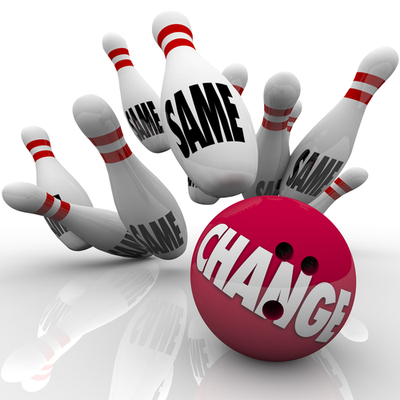 Change is an inevitable factor in business. It can also be one of the most stressful, especially when it comes to technical change management. Even the most successful projects will encounter a need for modifications. Yet, most people are inherently resistant to change by nature. A McKinsey global survey that included over 2000 executives revealed that less than 50% reported that their initial goals for change were met and sustained...
Anatomy of change management
Part 2: The human factor
august 12, 2018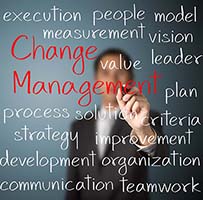 Anyone who has led or been part of a significant technology project knows that the success is tied to a strong combination of technical expertise and effective communication. Humans are creatures of habit, and we often have difficulty incorporating new changes. This resistance to change can range from subtle, passive-aggressive avoidance all the way to outright hostility and sabotage...
Don't Start Without A Solid Plan for your next TECH Project
july 11, 2018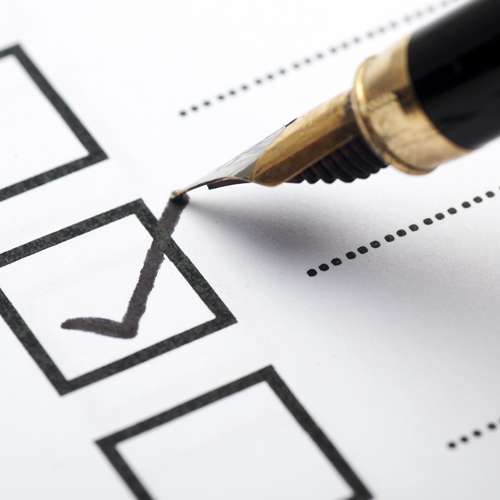 Having a simple, clear vision for an IT project is the first step in creating a successful plan. But, planning a perfect roadmap for your project can be anything but simple. Ascension Strategies provides support for your company, from tech project planning, to implementation, and even budgeting. We've put together a step-by-step guide to help with planning your next tech project...
Extending Maximo to the Field Service Teams
february 2018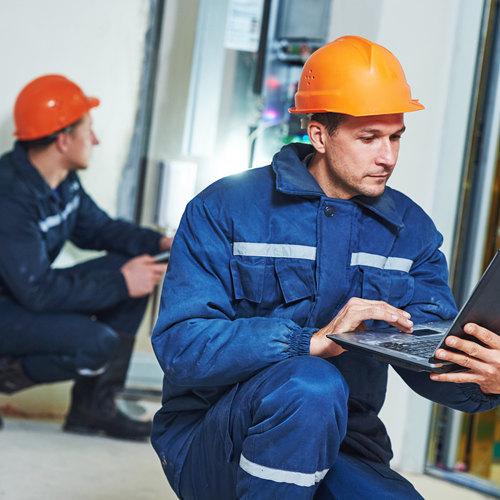 Today, even advanced businesses are often using the wrong tools for the job when it comes to scheduling their maintenance and field service workers. Planning and scheduling often still takes place on post-it notes, and complex projects are often managed in Excel spreadsheets - with work divided up by supervisors based on gut feel.
Critical factors like missing parts, skills and even severe weather slow down projects and lead to canceled commitments daily Yet these factors remain key inhibitors to meeting customer expectations for work completion. Maintenance scheduling and service work that doesn't consider these factors will often result in unscheduled interruptions, cost overruns, dissatisfied customers and continued erosion of equipment reliability...
Why Upgrade Your Maximo?
january 2018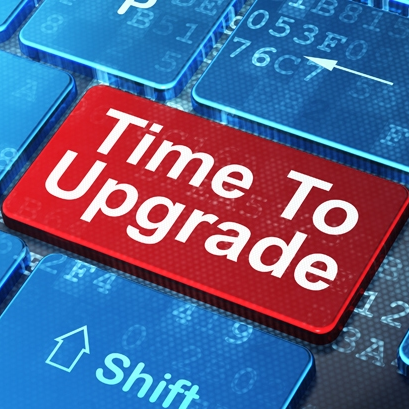 This latest generation of Maximo version 7.6 software expands on previous versions to offer users a better look and feel, enhanced navigation, along with improved performance and reporting capabilities.
For users on Maximo versions pre-7.5, the latest generation software also offers significant functionality enhancements in the areas of: asset management, configuration tooling, global deployment, migration tooling, preventative maintenance, planning, reporting, safety, service management, supply chain, and work management. Furthermore, there is a proven path to upgrade with the IBM Maximo/Tivoli upgrade utility...
Delivering Continuous Return on Investment (ROI) with IBM Maximo
november 2017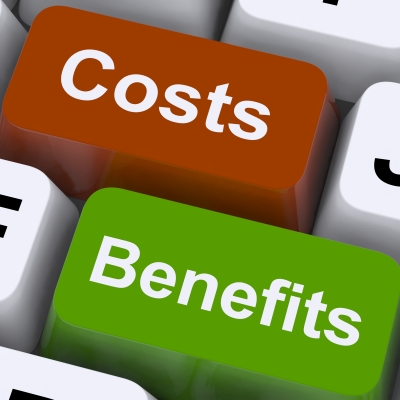 Why upgrade to Maximo 7.6? IBM Maximo Asset Management offers new features and capabilities that will help your organization achieve greater efficiency for a continuous return on investment. The new framework for installation provides a single interface for better usability, new work assignment resources enable you to assign, track and automate work assignments more easily, and new Business Intelligence (BI) features provide improved data analysis for your unique business needs.
The following IBM case study does a great job outlining how Maximo solutions helped to reduce costs, make compliance improvements and enhance overall operational efficiencies within Vision Care, a subsidiary of Johnson & Johnson, as part of a 150 manufacturing site rollout across 60 countries...