What are Maximo Work Centers and Are They Worth the Hype?
february 20, 2019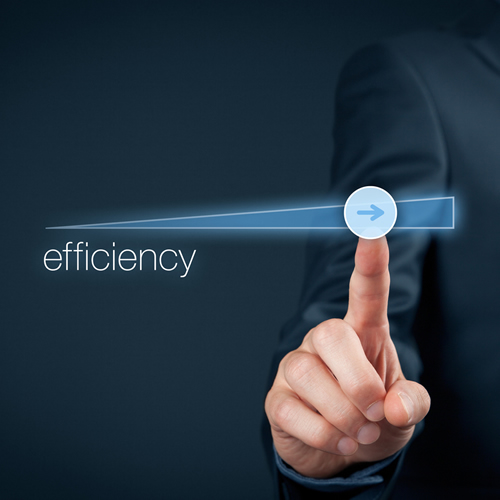 If you've been thinking about upgrading (or have already upgraded) to IBM Maximo 7.6.x, then you have probably heard a lot about the new Work Centers for Maximo. Although Work Centers have been around for some time, many users don't know much about them. So, what exactly are Work Centers and are they worth the hype?
According to IBM, "Work Centers are role-based user interfaces that you can access on any device, including desktop computers, notebooks, tablets, or smartphones tasks." In short, Work Centers are easy-to-use, visually dynamic Maximo dashboards that enable users to quickly and simply pull information out of existing Maximo applications.
The new Maximo Work Centers are designed with a much-improved user-interface that works seamlessly both on desktops and mobile devices, so they can be used in the office and out in the field. The Work Centers provide a number of user interface enhancements that enhance security, better leverage mobility and overall boost productivity. Best of all, Work Centers are included with Maximo 7.6.x and do not require any additional licensing fees.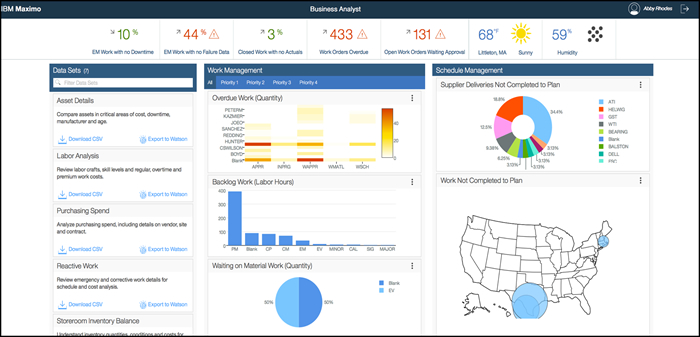 With Work Center tools, you can streamline performing day-to-day tasks such as creating a service request, designing data sets for business analysis, or creating inspection forms. We think the Work Centers that assist with work management are especially worth checking out, including:
Work Supervision Work Center helps supervisors manage and optimize the workload of technicians and assign owners to the work. The Work Supervision Work Centers provides a dashboard layout that organizes and displays work orders by lifecycle categories: Work Progress, Closed Work, Work Creation and Review Service Requests. Users can easily manage, assign, monitor, track and close work orders through this dashboard Work Center.
Business Analysis Work Center with Watson Analytics helps users analyze data, create reports and identify trends to help improve operations and performance. The Business Analysis Work Center displays Maximo data in visual images and charts to make it easier to understand work efficiency, schedule compliance, supply rates, inventory balances and other KPIs. These visually dynamic charts and graphics can be downloaded or exported directly to Watson Analytics.
Work Execution Work Center is a visualization tool that enables maintenance technicians to manage all planned assignments, including necessary materials, resources and tools that are available to complete these assignments. They visually provide at-a-glance key performance indicators (KPIs) that show the average time that it takes to complete tasks as well as overdue work items based on their target start date.
Inspections Work Center provides inspectors and inspector supervisors a simple, intuitive interface. Users can quickly build, view, analyze and complete online inspection no matter what device they hold in their hands - the forms are even touch-enabled to be used on tablets.
Security Access for Work Centers provides different authentication options for role-based users to verify their identities, as well as new security group templates to enable access to tools and tasks. New security templates provide users with predefined (and most often used) individual object structures and their application security access.
Weather Data Work Centers uses data from www.weather.com. Users can create role-specific key performance indicators, and cards that contain information that is related to user roles.
While Work Centers may not be as flashy as some of the other IBM applications, we think the productivity and value they provide are well worth the hype behind these new Maximo feature offerings. Remember, Work Centers are provided out-of-the-box with Maximo 7.6x environments and offer a tremendous number of user enhancements and work management features that translate across industries.
If you haven't checked out Work Centers yet, or have a question on how to configure Work Centers to boost your productivity, contact us today.