The new remote workforce is coming - is your organization ready?
May 08, 2020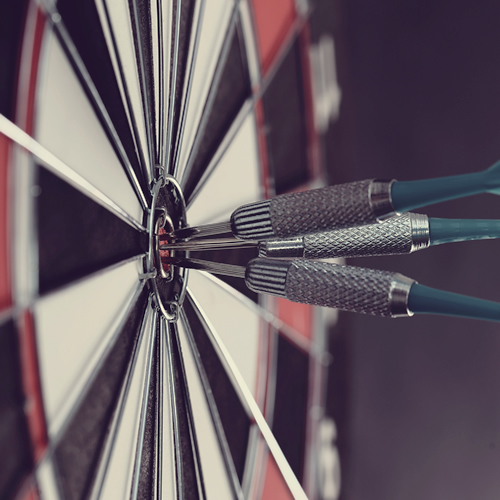 With many states starting to open up after the COVID-19 stay-at-home mandates, you may have been counting the days with hash marks on your home office whiteboard or kitchen wall until you're back in your office and had your staff also returning to work. But what if this isn't the case and you are now facing the need to embrace a new model of remote workers amidst the unfolding post-pandemic "new normal"?
An increasing number of businesses and industries were already embracing telecommuting and remote work options prior to the corona virus crisis, but it's predicted that a remote work model may be a more permanent future trend evolution across the globe. While this can present new business challenges, it can also offer new opportunities for operational cost savings and higher satisfaction for workers who may be discovering new ways to manage work-life balance.

A few weeks ago, we posted an article aimed to help people tackle the challenges of working from home, but what about the managers now having to figure out how to manage a remote workforce?
At Ascension Strategies, our Operations Team has been managing complex projects and dynamic consulting teams remotely for over 15 years, and offers some key best practices to help you become the captain of a top-performing virtual team. This simple yet comprehensive checklist of strategies and practices can be categorized into 3 main areas of focus: Management and Communication, Tools and Technology, and Policies and Procedures.
Management and Communication
While communication has always been an essential requirement for effective leaders, it becomes of paramount importance with managing remote workers. With the growing reliance on and comfortability with technology, direct communication was already on the endangered list, with rising trends within organizations relying on emails, instant messaging, and texting as less-effective and non-engaging methods of communication than simply picking up the phone. There's still a time and place for those communication methods, and knowing the difference will make all the difference. This means doubling-down on the fundamentals of good management by working towards implementing the following management and communication practices:
Engage in regular communication: Just because your team isn't at work in the office doesn't mean you can't communicate with members regularly. In fact, it's essential to engage your remote workers so you can keep abreast of their progress. And your remote team needs the opportunity to connect with you to ask questions, address concerns, or simply to share ideas. Get frequent feedback from your team - collectively and individually - to make sure they have everything they need to do their jobs well. Keep your employees in the loop on relevant company initiatives, and engage in regular one-on-one meetings with individual team members as a 'no agenda' catch-up to connect at both a personal and professional level. Even your most-effective resource needs some one-on-one time now and then. One way to maintain communication without micromanaging, according to John Eades, CEO of LearnLoft, is to ask the following questions every week: What have you done? What are you working on? Where do you need help? "Conventional thinking would have us believe that the leader should be responsible for the content and ideas that happen in team meetings," he wrote at Inc. "But when that thinking is turned upside down, remote leaders can make major productivity jumps. These three questions allow individuals to take ownership of their habits and behaviors."
Set and manage clear goals: Time spent at the desk doesn't necessarily equal productivity. Take a goal-oriented approach to managing your team's output by establishing clear expectations of goals and responsibilities, communicating statuses and updates on team tasks and projects, and proactively identify any potential gaps or issues. Work to leverage team members' individual and collective strengths, and encourage your team to check-in with you, as frequently as they need to.
Establish connection and trust: Remote leaders should place an emphasis on ensuring strong connections with their employees. "People suddenly working from home are likely to feel disconnected and lonely, which lowers productivity and engagement," Gardner and Matviak recently wrote in the Harvard Business Review. "Leaders, especially those who are not used to managing virtual teams, may feel stressed about keeping the team on track. Under these circumstances it is tempting to become exclusively task-focused. To address these challenges, making time for personal interaction is more important than ever." While this will help foster and maintain team morale, it is also vital in establishing trust. By instilling confidence in your workers - both individually and as a team - during this time, you'll be able to instill trust and deeper engagement and higher quality of work. Be sure to provide regular and relevant feedback and positive reinforcement to teams. Share team wins with everyone relevant and conduct neutral-toned lessons-learned exercises after completed projects or major milestones.
Run great meetings: While getting your staff together and conducting meetings might have been less frequent when you were all in the office together, when working remotely, it's now your mainline means of communication. Set the tone at the start of the meeting and have some general dialog to engage the attendees, before jumping into the topics at hand. Weather, sports, or doing a quick Web search for "what is today" can provide easy go-to topics. Unless it's your one-on-one catch-up, have an agenda - and, ideally have included that agenda with the meeting ahead of time. Even bullet points are a viable agenda and can help people understand the purpose and key points to be addressed or accomplished, as well as keep the meeting on track and ensure something doesn't get missed. People invariably respond better to things that are well-planned - and be mindful when scheduling meetings. In general, unless there is a critical issue, meetings should not be scheduled for same-day or short-notice. Workers may not see last-minutes meeting invites, may be working offline, and/or have other blocks of work already planned. This is particularly important for remote workers, and/or if your workforce resides in different geographic locations and time zones. Appoint a note-taker for all meetings and disseminate the notes after the meeting to all participants, and try rotating this role around the team. Also consider recording the meetings (as warranted), either for team members who could not attend, or to reference back for important information or decisions.
Have team building exercises: Yes, you can still do team building virtually - and, even a basic team building exercise can be highly effective! This could be as simple having a standing "morning coffee" meeting where everyone attends a brief 15-20 minute meeting (video call best, but audio call is also viable) where each team member shares a snippet of news, what they are making for lunch or dinner, plans for the upcoming weekend, etc. Just don't make it about work related items and turn this into something your team looks forward to! Once a week this could include a mini contest for best coffee mug, photo of pet doing something funny, etc. Consider buying your home-based team a variety of different coffee to try and compare notes. This could also be an opportunity to support small businesses like veteran-owned Black Rifle Coffee. A quick Web search can also offer a plethora of remote/virtual team building ideas, such as:
Tools and Technology
The need to understand and implement effective tools and technology for your remote workforce is the next key element, and includes email, instant messaging, phones and video conferencing tools, and even file sharing (at minimum). If you are migrating from an on-premises workforce to even a partially remote workforce, this could also mean not only implementing new technologies and solutions, but re-evaluating existing ones to ensure you are using the right tool for the job, and/or if other organizational changes could be warranted. When this evaluations is applied to larger enterprise applications, like Enterprise Asset Maintenance (EAM), Financial Information Systems (FIS), etc., the shift in your workforce might be a catalyst to assess whether moving from an on-premises deployment to a hosted/cloud-based solution is the right answer for better supportability and lower overall total cost of ownership. Aside from these enterprise application considerations, the following are some important tools and technology to assist with fully enabling your remote workforce. Be sure to also check with your team to find out if they have communication problems and how to improve them.
Policies and Procedures
Implementing policies and procedures for your remote workforce can potentially be more difficult to develop and enforce, but an important element - and, may include both formal and informal initiatives. Depending on your specific industry and work requirements, your list and considerations may be longer, but the following recommendations should be a good fit to get your started. Be sure to also review all policies, policy changes, or new policies, with each worker to ensure they understand, and allow opportunity for any questions or feedback.
Implement (or update) a new employee handbook/company policies for working from home.
Make sure your Human Resource (HR) policies are up to date, and include any specific factors for remote or home-based work.
Review any contractual considerations for whether separate contracts need to be issued for remote working (as applicable for your resources).
Promote Healthy Working Practices. Encourage people to take breaks, to limit working hours to the "normal" amount, to not overdo it, just because they're at home. Encourage your employees to undertake the same morning rituals: exercise, shower, change of clothes, breakfast. This is really important for a productive mindset. Encourage your team to have water on their desks, and to get up from their desks to stretch and do at least some rudimentary exercise, every so often.
Think about any additional training that might help your people when working remotely; such as avoiding procrastination, staying focused, time management, how to use any new programs (like online meetings and collaboration tools), etc.
Evaluate options for employee compensation for home internet, office supplies, etc.
Consider too, that many of the points raised in this article for best practices on managing a remote workforce can be easily leveraged by managers to apply to your traditional in-office workforce as well.
In these rapidly changing times, contact us today for a no obligation assessment for how you can leverage putting our experience to work for your organization, or how we can assist you with making the transition to managing a remote workforce.